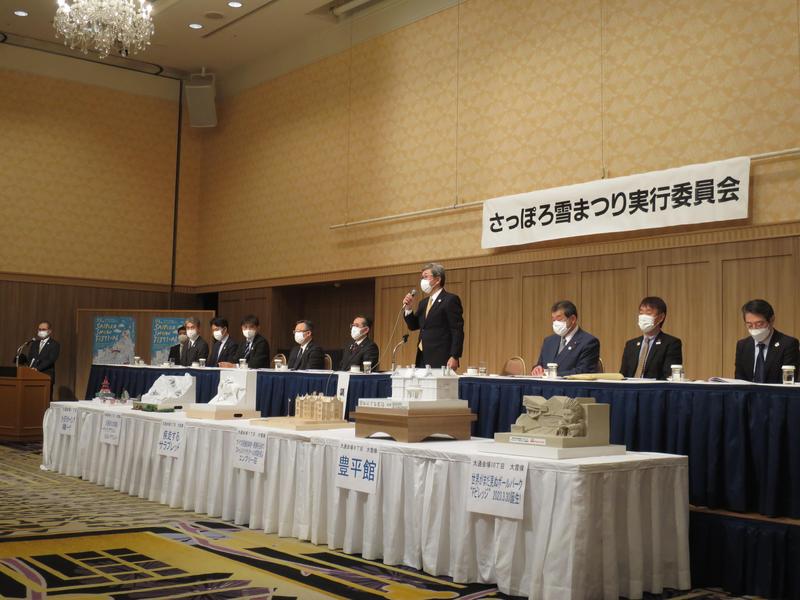 The day has finally come to announce all the details about the snow and ice sculptures of the Sapporo Snow Festival. Each venue is filled with awe-inspiring creativity.
Odori Site 4-Chome STV Square
Odori Site 5-Chome Hokkaido Shimbun Newspaper Snow Square
Odori Site 6 Citizens' Square
Odori Site 8-Chome HTB Snow Square
Odori Site 2-Chome Art Square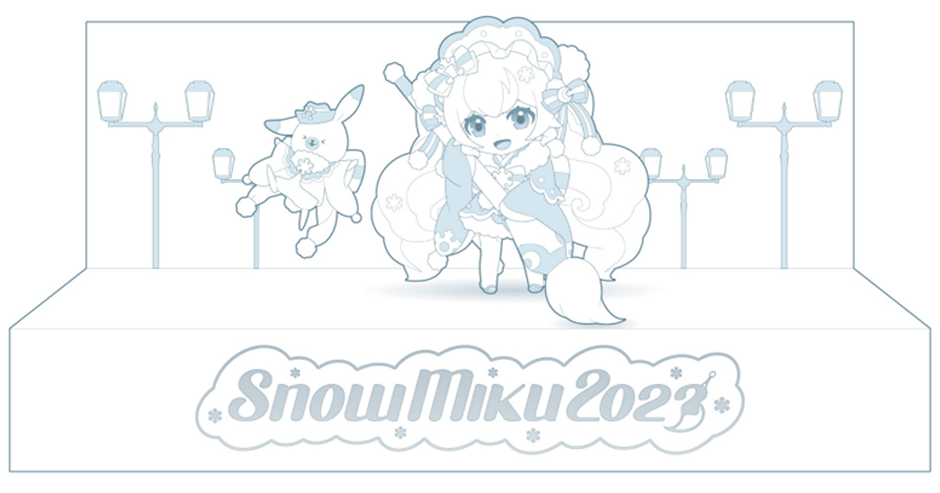 Medium Snow Sculpture Snow Miku: Serene Winter Ver.
"SNOW MIKU" is the character who enlivens the wintery Hokkaido.The design is based on "a pure white snow sculpture of 'Hatsune Miku,'" that was created for "Sapporo Snow Festival 2010." Since then, a "SNOW MIKU" festival using "SNOW MIKU" as a main character has been held in Hokkaido every year.The costume design for "SNOW MIKU" is selected in an online competition on different themes every year.For its 14th year, the festival will feature various events in which people can enjoy Hokkaido.
What is "Rabbit Yukine"?
"Rabbit Yukine" is a character as a pet of "SNOW MIKU" and was designed using lepus timidus ainu (a kind of mountain hare) as a motif.
What is "Hatsune Miku"?
"Hatsune Miku" is "singing software" and "the character of the package" developed by Crypton Future Media, INC. whose head office is in Sapporo, Hokkaido."Hatsune Miku" became hugely popular as users have posted their songs and videos on the Internet. "Hatsune Miku" also gathers attention as a virtual singer character and is active in various fields, for example, merchandising development and live performance at home and abroad.
Odori Site 7-Chome HBC Poland Square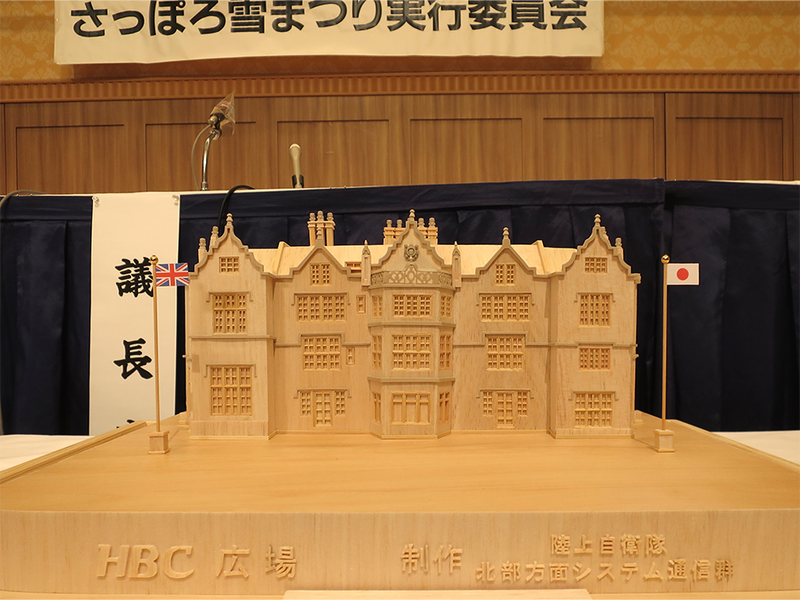 Large Snow Sculpture: Embry House in the England~ In memory of Florence Nightingale
This historic building situated in Embley Park, Hampshire, England became the winter home of the wealthy English Nightingale family in 1825. The second daughter, Florence, overcame the closed social environment of the 19th century and persuaded her family to finally become a nurse at the age of 31. Florence Nightingale, known as the "The Lady with the Lamp," saved the lives of many wounded soldiers at a field hospital during the Crimean War. The practice and theory of disease prevention established there became the foundation of modern hygiene. The Snow Festival will be held for the first time in three years due to the spread of COVID-19. To express our gratitude to all the medical workers who are fighting the pandemic, we will make a snow sculpture with the outstanding technology of the Northern Army System Signal Group. The building is now used as a school.
Odori Site 10-Chome UHB Family Land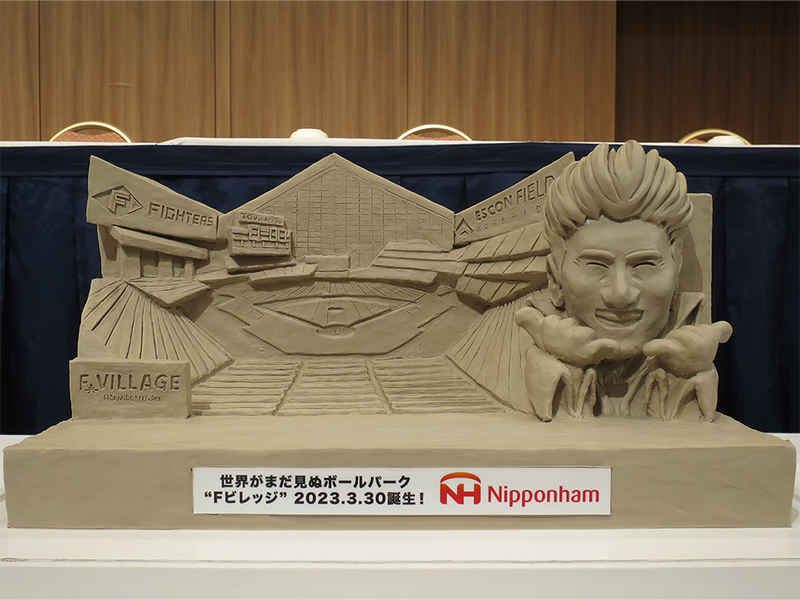 Large Snow Sculpture: "F VILLAGE", a Ballpark the world has never seen before will open on March 30th 2023
"HOKKAIDO BALLPARK F VILLAGE", including Hokkaido Nippon Ham Fighters's new stadium, will open in March 2023.It is a completely new creative community space with live entertainment that coexits with nature, wellness-solutions that nuture the body and mind, and active intercultural city planning.All nationalities, ages and genders, will gather at this place to make their dreams and ideals come true.This ball park will be a symbol of Hokkaido, and the world has not ever seen.To celebrate the opening of the new ballpark, the dynamic yet delicately crafted snow sculpture will depict the new stadium "ES CON FIELD HOKKAIDO" with the manager of the HOKKAIDO NIPPON HAM FIGHTERS, "Tsuyoshi Shinjo". This ES CON FIELD snow sculpture depicts one of the world's largest screen, and "TOWER 11" which can be enjoyed year-round. Also, Manager Shinjo's personalities and his bright characters are faithfully expressed.Let's share these attractions locally and globally.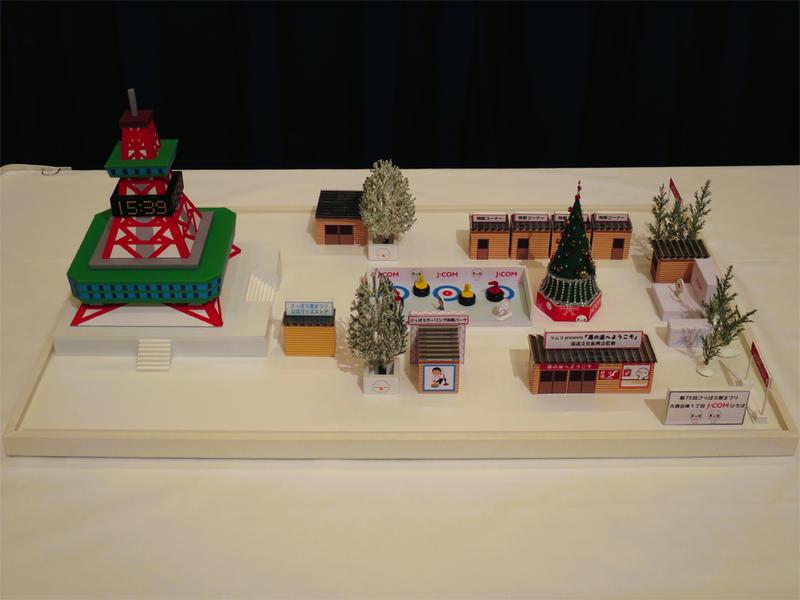 There will also be a curling rink at 1-Chome, as well as venues for the "Citizen's Snow Sculptures", held at 3-Chome and 9-Chome, that currently has plans to exhibit 65 works of frozen art!
* Postponed Events and Services In consideration of the continued Covid-19 situation, the following events and services will not be held this year. -International Snow Sculpture Competition -Food and beverage stalls (product sales and advertising booths will be set up as usual.)
* Unlike in previous years, the Tsudome venue will not be used this time.
73rd Sapporo Snow Festival
Odori Site and Susukino Site / February 4 - February 11