Make the world smile through your photos!
Sapporo Snow Photo Festival 2022
PHOTO FES
Do you have any "fun with snow" photos?
The best photos selected will be posted on the official website of the Sapporo Snow Festival and over social media! We have some great prizes for you!
Let's share your excitement for the online Sapporo Snow Festival together with your best pics!
2.1(Tue)-2.23(Wed)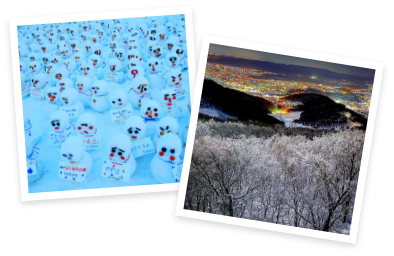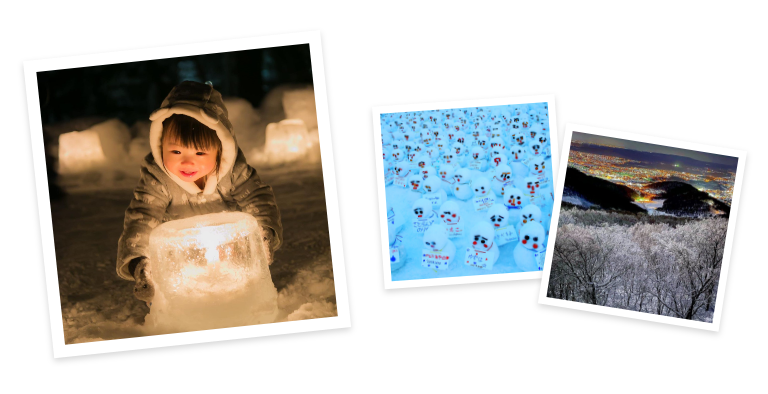 Check out the snow sculpture process!
Snow Sculpture Construction Report
MAKING REPORT
The making process of "Snow Miku (Hatsune Miku) Grand Voyage Ver."
will be presented with easy-to-understand videos and photos.
"SNOW MIKU 2022 Online Light-up Show" will also be available through video
Information on how to make miniature snow sculptures will be shared as well for you to try your hand at makring your own at the park or in your yard!

Amazing DJ music show tribute for Sapporo Snow Festival​
Sapporo Snow Festival Live Tribute DJ
DJ LIVE
A live performance by a widely-popular DJ, dedicated to the Sapporo Snow Festival!
dedicated to the Sapporo Snow Festival!

A 3DVR recreation of the snow sculpture that was to be built in Odori Park!
3DVR snow sculptures + virtual Odori Park
VR Odori Park Snow Festival
VRooM, the company that helped boost last year's Snow Festival success with VR, will host "Virtual Odori Park," which includes a three-dimensional recreation of a snow sculpture, which was to be built in Odori Park's 7-Chome venue, of the Theatine Church in Munich, Germany. The show, which will also showcase a VR effect called "Particle Live," is available starting on the national holiday of February 23 (Wednesday).

A special video looking back at the past 70 years of the Sapporo Snow Festival!
Sapporo Snow Festival
Grand History Exhibition
HISTORY
Specially produced videos that tell the history of the festival over the past 70 years, as well as a 360° view that allows you to experience the venue, are all available for viewing!
Enjoy the magnificent back story of the world famous Snow Festival and see how it became what it is today!

Limited-time products and workshops are available online!
Online Sapporo Snow Festival 2022 CRAFT FEST
ONLINE SHOP
In collaboration with participating companies of "Sapporo Style",
local brands reflecting Sapporo's lifestyle,
we are offering special products and workshop tours and activities available only during the Online Sapporo Snow Festival period.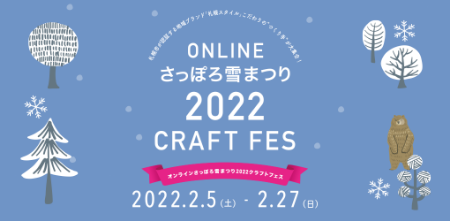 It's not just the Sapporo Snow Festival!
Winter Events and Activities in Sapporo
EVENT・ACTIVITY
There are many events and activities in Sapporo during winter other than the Sapporo Snow Festival
Here are some of the recommendations by the Sapporo Snow Festival executive committee!

Sapporo International Art Festival Collaborative Projects
SCARTS ✕ SIAF Lab Winter Exhibition 2022
"City, Nature, Data and Form" now on display!
EXHIBITION
Period: February 5 (Sat) - 20 (Sun), 2022
Hours: 10:00am - 7:00pm
Closed: February 9 (Wed)
Venue: Sapporo Civic Exchange Plaza 1F, Kita 1-jo Nishi 1-chome, Chuo-ku, Sapporo
Free admission
Video content that allows visitors to enjoy the exhibition online will be available on February 11 (Fri)!