The International Snow Sculpture Contest Awards Ceremony has ended.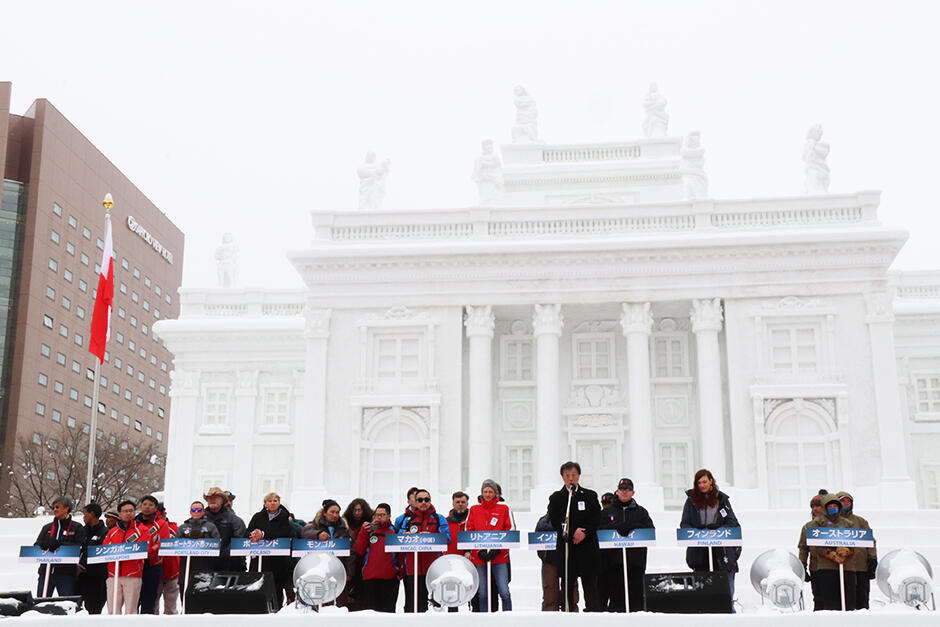 Snow Sculptures for the 47th International Snow Sculpture Contest was created from Monday, February 3rd to Thursday, February 6th at 11-Chome in the Odori Site. Eleven teams from all over the world participated in the contest and created sculptures with unique ideas and originality.
All of the works that participated in the contest were judged, and the results were announced at the 7-Chome HBC Poland Square on February 7th!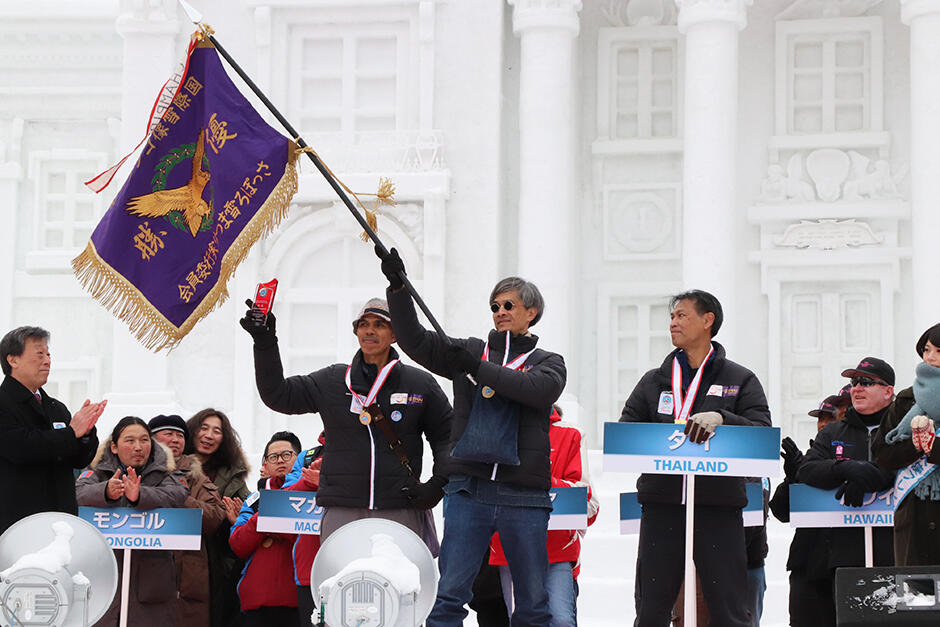 The Thailand Team won three years in a row! They were thrilled and the wonderful smiles on their faces were very impressive!
The theme of their sculpture was "Future in our hand". We asked for some advice on how to keep on winning, and the team said, "It's important to make something that touches everybody's heart. Every aspect of our work was very difficult."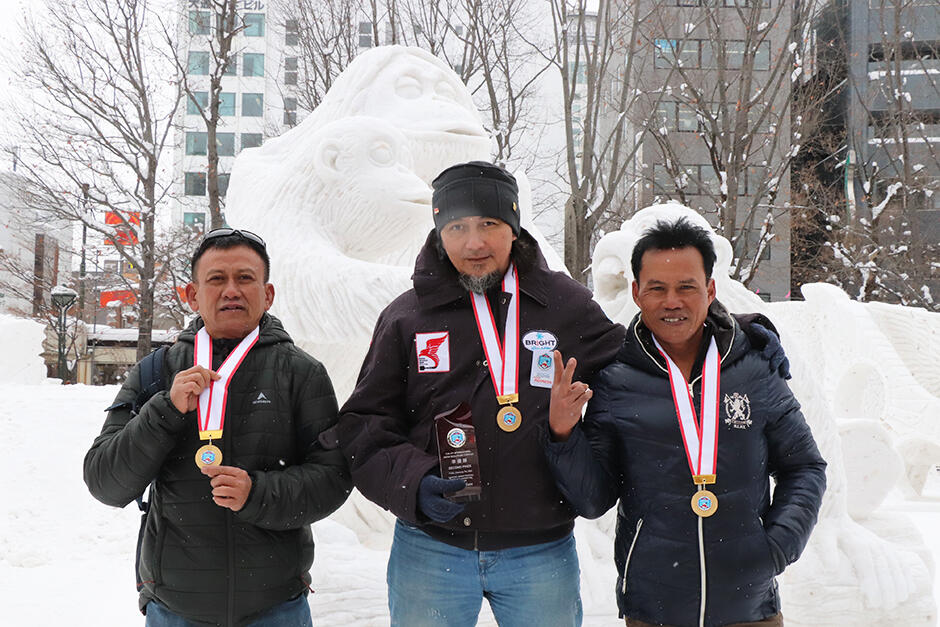 The runner-up was the Indonesian Team. It was an intense competition!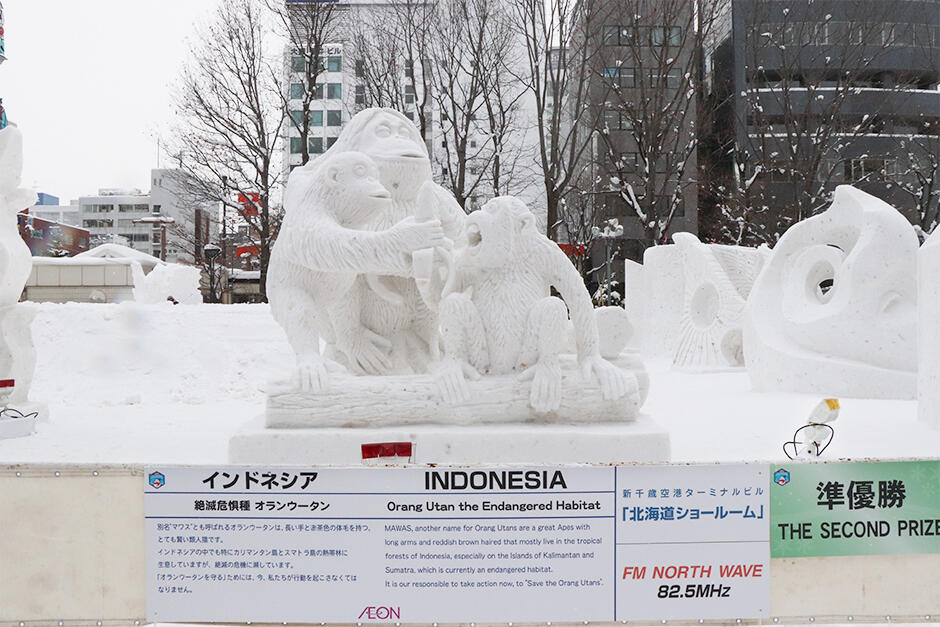 Their theme was "Orang Utan the Endangered Habitat". The team said, "Very very honored for receiving this. We feel excited and we feel great! Our most difficult problem was the weather. We hope to come back again." We are looking forward to seeing them try out again next year. Let us share the other results.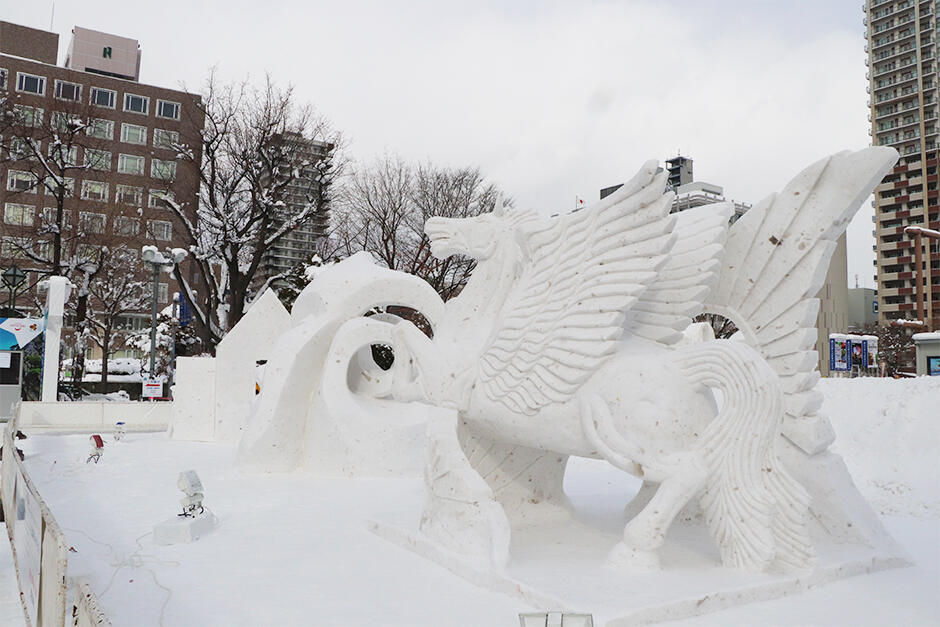 The third place was given to the snow sculpture themed, "THE SPIRAL", by the Finnish Team, and Team Singapore, with the theme "XYZ Star", came in fourth. The fifth place was given to the Team Macao with the theme, "Galloping".
The breathtaking snow sculptures, including the award-winning workmanship, will be at "11-Chome International Square" until Tuesday, February 11th, the national holiday. Please come visit and enjoy their works!
→
International Snow Sculpture Contest and The 47th International Snow Sculpture Contest Participating Teams